HK Lane Agents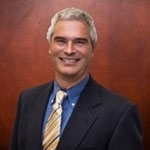 Charles Baughman
A former Washington State resident with more than 30 years of professional sales and management experience, I have achieved significant recognition for a number of top sales industry successes; including as a multi-marketing award winner and Manager of the Year. In addition, I earned my Bachelor's Degree in Business Administration from DePaul University after graduating from New Trier High School in suburban Chicago. Utilizing my proven leadership and organizational skills, I have successfully developed and implemented quality improvement teams in a number of industry groups, providing clients at all levels the necessary strategies and successful collaborations for goal achievemen ...
Cheryl Sommer
I was raised and educated in Portland, Oregon and for the last 13 years I have had a second home in La Quinta at PGA West. After retiring in 2010, we sold our home in Oregon and moved to the desert full time. I have 30 years experience managing a very successful dental practice. Although I am new to selling real estate, I have strong leadership, organizational, and listening skills. I am very active in golf and tennis and therefore bring a lot of energy with me as I work for you. My passion for the desert drives me to be the best I can be, as I find the perfect home for you. License # 01992778 ...
Chris Menrad
A native of Southern California, I have been involved in the Palm Springs community for over 10 years. I first came to Palm Springs in 1999, attracted by the wealth of modernist residential architecture, most of it in untouched condition. Few agents understood what that was in those days, but I found the house I currently live in and preceded to learn all about it, its builder (the Alexanders) and architect (William Krisel). I recently restored my Alexander home. It is currently Palm Springs' only Class One historic Alexander built house. In addition, I also designed the renovation of my New York apartment, which was published in Home Mag ...
Chris Stamnes
For 13 years, I have been a fixture in the La Quinta / Indian Wells / Palm Desert market since cutting my real estate teeth at the pre-eminent (at the time) Valley firm of Dyson and Dyson Sotheby's International Desert Region. Choosing to specialize in luxury country club homes because of my affiliation with and golf memberships in Broken Top Club, Bend, Oregon; Indian Ridge Country Club, Palm Desert; and Rancho La Quinta Country Club, La Quinta, I introduced myriad visitors to the rugged, natural beauty and boundless possibilities of our desert lifestyle. In 2007, I was the recipient of the distinguished Dyson and Dyson Emerald A ...
Chris Gilfillen
I moved to Palo Alto, California in 1975 and obtained my real estate license in 1979. It wasn't until 1980 that I moved to the Coachella Valley and entered the general market. In 1983, I started working in the onsite real estate sales office at Eldorado Country Club and have focused on the high-end gated communities ever since. The upper-bracket country club communities that I have been fortunate enough to work at and/or sell in include- The Vintage Club (in it's early years), the on-site office of The Quarry in 1995 and Mirada Estates in 1997. License# 00700545 ...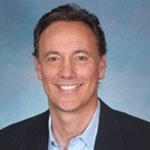 Chuck Bennett
I am a licensed Broker and have been selling Real Estate for 24 years. I interviewed many real estate offices but, was searching for the high-end boutique office environment with the reach and class of a universal network such as, Christie's. HK Lane is the perfect combination of the two. I relocated to the desert from Palos Verdes and specialize in relocations. The majority of my buyers and sellers are from the South Bay, Orange County and the greater Los Angeles area; however, I welcome all relocations. I bring my business sense and expertise from the tough and competitive LA real estate market. I pride myself in dealing with a sophist ...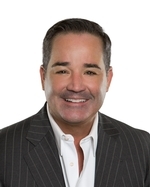 Clark Hallren
Experienced. Calm. Knowledgeable. Rational. Isn't that what you want in a real estate agent? It sounds cliché, but I'm not your average Realtor. I'm a former banker and view real estate as an important investment. I'm known for having my client's best interest at heart. Just check out my reviews at www.clarkhallren.com. Know I like to work 24/7 to get you through your real estate transaction as quickly and smoothly as possible! Whether you are buying or selling, if you are looking for a Realtor who will tell you the truth based upon your interests and goals, give me a call. You won't be so ...
Connie Kashkawol
Over her extensive career, Connie has held various positions real estate—from residential specialist in Newport Beach, to commercial property manager in the entertainment industry in both Studio City and San Francisco. She moved to the desert from Sausalito in April of 2006, where she was soon awarded "Rookie of the Year" by Coldwell Banker, following that up with becoming a member of their "Top Producer's President's Circle". Earlier, she was the International Sales Manager for Architects Abroad, an educational travel company, accompanying over 1,000 architects and designers on spectacular tours of buildings in Italy, France, Germany an ...
Conrad Mariscal
Reasons to choose me as your Real Estate Agent: Honesty, Integrity, Knowledge and the most important reason: I understand that this is all about You and Your needs, Your wants and Your investment. You can be assured that I will work very hard to achieve those goals & your trust. Residential and residential income properties are my primary focus in the areas of Indian Wells, Palm Desert, La Quinta and Rancho Mirage. Serving my clients in a professional and ethical manner, listening to, and fulfilling their needs are all my goals. ...
Cristie Bateman
I've lived in the desert for 18 years, having a second home in the Coachella Valley, I fell in love with Palm Desert and decided to move to this beautiful valley full time from Kingman, Arizona, famous for Route 66; where I was a Realtor and taught Kindergarten at the Hualapai Tribe School in Peach Springs. I have an incredible desire and passion to help clients find the perfect home. I always put my clients first. My 40 years of business experience has allowed me to guide a home buyer through the complete process with the confidence that they will receive a personalized, professional, and quality experience of satisfaction. Prior to being a real estate agent, my husband and I w ...
Results per page