HK Lane Agents
Bryan Harris
Born and raised in London, England where my family has owned and operated a successful Real Estate business since the late 1940's. I moved to California in 1989, where I lived in Los Angeles and now reside in beautiful Palm Springs. I have worked in the airline industry for 31 years for two of the largest airlines in the world; which has taken me around the globe to 151 countries...A dream come true!!! During my travel career, I completed my pre-med studies and earned my BS in Human Biology. I owned my own cruise-only Travel Agency and was a featured Agent on 10 episodes of the TV show "Vacation Challenge" on the Travel Channel. I also speak Brazilian P ...
Carmen Moore
License # 01981179 ...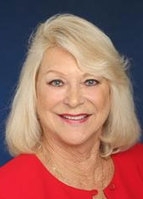 Carole Miller-Coley
Carole has been active in the Real Estate industry since 1991, joining forces with Coldwell Banker as an assistant and earning her license in 1993. She has knowledge of the entire valley from Indio to Palm Springs, and enjoys specializing in sales, representing both buyers and sellers as well as assisting owners and tenants with leasing, property management and rentals. She has served as President of Executive Women International, Treasurer of Signal Hill Honorary Police Officers Assoc., and on the MLS Committee. She is currently on the Grievance committee at the Desert Board of Realtors and is Delegate/Alternate of District 15 in Del Webb Sun City. Carole is also active in m ...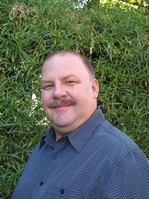 Casey Erickson
I was born and raised in the Midwest. After 24 years of tornadoes, floods, blizzards and 60 degree below zero wind chill, I decided to head West. I moved to Burlingame in Northern California in 1987, and in 1992, moved to the Coachella Valley as a member of the opening team for Palomino in Palm Desert. My wife and I have been full time Palm Desert residents for 21+ years, raising two beautiful children here. We were very active in our children's schools, with myself serving as President of the Governing Board at one time. My wife and daughter are members of the National Charity League, with my wife recently holding the position of President of the Coach ...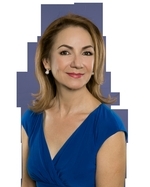 Cecilia Finnerty
I began my career as a buyer for ladies sportswear thirty years ago and I always gravitated toward careers requiring lots of listening and learning. Simply put, I'm passionate about understanding and delivering what every client or customer needs and wants. Residential purchases and sales are some of the emotional decisions we make in our lives. My passion and commitment for over 20 years has been to bring my considerable skills assisting, consulting, qualifying, interviewing, and negotiating transactions to all I do for my clients. My bilingual communication skills situate me to understand and manage each client's unique residential purchase or sale experience. W ...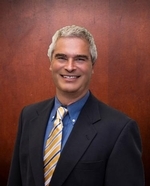 Charles Baughman
A former Washington State resident with more than 30 years of professional sales and management experience, I have achieved significant recognition for a number of top sales industry successes; including as a multi-marketing award winner and Manager of the Year. In addition, I earned my Bachelor's Degree in Business Administration from DePaul University after graduating from New Trier High School in suburban Chicago. Utilizing my proven leadership and organizational skills, I have successfully developed and implemented quality improvement teams in a number of industry groups, providing clients at all levels the necessary strategies and successful collaborations for goal achievemen ...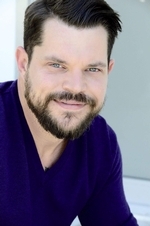 Chess Britt
License # 01980665 ...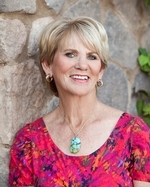 Chris Stamnes
For 13 years, I have been a fixture in the La Quinta / Indian Wells / Palm Desert market since cutting my real estate teeth at the pre-eminent (at the time) Valley firm of Dyson and Dyson Sotheby's International Desert Region. Choosing to specialize in luxury country club homes because of my affiliation with and golf memberships in Broken Top Club, Bend, Oregon; Indian Ridge Country Club, Palm Desert; and Rancho La Quinta Country Club, La Quinta, I introduced myriad visitors to the rugged, natural beauty and boundless possibilities of our desert lifestyle. In 2007, I was the recipient of the distinguished Dyson and Dyson Emerald A ...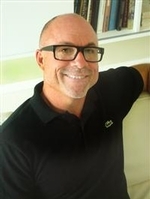 Chris Menrad
A native of Southern California, I have been involved in the Palm Springs community for over 10 years. I first came to Palm Springs in 1999, attracted by the wealth of modernist residential architecture, most of it in untouched condition. Few agents understood what that was in those days, but I found the house I currently live in and preceded to learn all about it, its builder (the Alexanders) and architect (William Krisel). I recently restored my Alexander home. It is currently Palm Springs' only Class One historic Alexander built house. In addition, I also designed the renovation of my New York apartment, which was published in Home Mag ...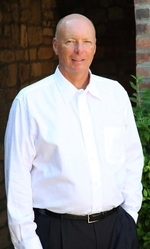 Chris Gilfillen
I moved to Palo Alto, California in 1975 and obtained my real estate license in 1979. It wasn't until 1980 that I moved to the Coachella Valley and entered the general market. In 1983, I started working in the onsite real estate sales office at Eldorado Country Club and have focused on the high-end gated communities ever since. The upper-bracket country club communities that I have been fortunate enough to work at and/or sell in include- The Vintage Club (in it's early years), the on-site office of The Quarry in 1995 and Mirada Estates in 1997. License# 00700545 ...
Results per page