HK Lane Agents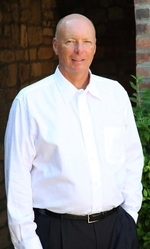 Chris Gilfillen
I moved to Palo Alto, California in 1975 and obtained my real estate license in 1979. It wasn't until 1980 that I moved to the Coachella Valley and entered the general market. In 1983, I started working in the onsite real estate sales office at Eldorado Country Club and have focused on the high-end gated communities ever since. The upper-bracket country club communities that I have been fortunate enough to work at and/or sell in include- The Vintage Club (in it's early years), the on-site office of The Quarry in 1995 and Mirada Estates in 1997. License# 00700545 ...
Chuck Bennett
I am a licensed Broker and have been selling Real Estate for 24 years. I interviewed many real estate offices but, was searching for the high-end boutique office environment with the reach and class of a universal network such as, Christie's. HK Lane is the perfect combination of the two. I relocated to the desert from Palos Verdes and specialize in relocations. The majority of my buyers and sellers are from the South Bay, Orange County and the greater Los Angeles area; however, I welcome all relocations. I bring my business sense and expertise from the tough and competitive LA real estate market. I pride myself in dealing with a sophist ...
Clark Hallren
I am a 30 year finance executive who comically refers to myself as a "recovering banker." Prior to moving my business acumen and negotiation skills to assist those buying and selling real estate in the upscale resort communities of the Coachella Valley, I spent over 25 years providing sophisticated financial products to companies that produce or distribute film and television content. With the backing of a private equity firm, I founded and was the Managing Partner of the entertainment advisory firm, Clear Scope Partners. I also spent 23 years with the banking powerhouse, JPMorgan Chase and Company, most recently as Managing Director. I pride myself on my un ...
Connie Kashkawol
Over her extensive career, Connie has held various positions real estate—from residential specialist in Newport Beach, to commercial property manager in the entertainment industry in both Studio City and San Francisco. She moved to the desert from Sausalito in April of 2006, where she was soon awarded "Rookie of the Year" by Coldwell Banker, following that up with becoming a member of their "Top Producer's President's Circle". Earlier, she was the International Sales Manager for Architects Abroad, an educational travel company, accompanying over 1,000 architects and designers on spectacular tours of buildings in Italy, France, Germany an ...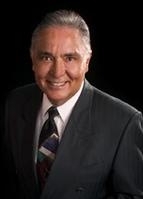 Conrad Mariscal
Reasons to choose me as your Real Estate Agent: Honesty, Integrity, Knowledge and the most important reason: I understand that this is all about You and Your needs, Your wants and Your investment. You can be assured that I will work very hard to achieve those goals & your trust. Residential and residential income properties are my primary focus in the areas of Indian Wells, Palm Desert, La Quinta and Rancho Mirage. Serving my clients in a professional and ethical manner, listening to, and fulfilling their needs are all my goals. ...
Constance Elliott
License # 00560438 ...
Cory Schubert
Cory Schubert graduated from the prestigious Stanford University with a double major in Socio-Psychology and Business Communications. She was awarded a full scholarship to Stanford and while there she excelled as one of the nation's top Distance Runners. She has qualified for the Olympic Trials as well as has the second fastest all-time Junior American Record in the 300m. Cory brings the same degree of excellence to her career as a Realtor specializing in Luxury Homes in: Rancho Mirage, Palm Desert, Palm Springs, Indian Wells and La Quinta. Cory's background in communications and psychology gives her many advantages in negotiating property for her clients. Getting ...
Cristie Bateman
I've lived in the desert for 18 years, having a second home in the Coachella Valley, I fell in love with Palm Desert and decided to move to this beautiful valley full time from Kingman, Arizona, famous for Route 66; where I was a Realtor and taught Kindergarten at the Hualapai Tribe School in Peach Springs. I have an incredible desire and passion to help clients find the perfect home. I always put my clients first. My 40 years of business experience has allowed me to guide a home buyer through the complete process with the confidence that they will receive a personalized, professional, and quality experience of satisfaction. Prior to being a real estate agent, my husband and I w ...
Crystal Hamrick
Originally from Hawaii and having grown up as a military brat, I have a unique background and the capability to adjust to the requirements of the client. I am very familiar with the housing needs anywhere from the Hawaiian shores to the southern California desert communities. With extensive realty experience as a property manager, realtor's assistant for an established team- the Sandi Phillips Team, and now, a realtor in the Coachella Valley; I have grown up in the real estate business. I have handled a broad range of real estate transactions from $100,000 to $2 Million, along with many Short Sales, Bankruptcy properties, 1031 Exchanges and Rentals. As an agent, I un ...
Danita Conley
Danita is committed to Excellence and Service. Specializes in Country Club Estates, creative problem solver and a member of the National Association of Realtors. Danita has over 10 years sales experience with numerous sales awards. ...
Results per page